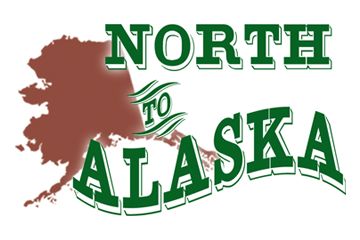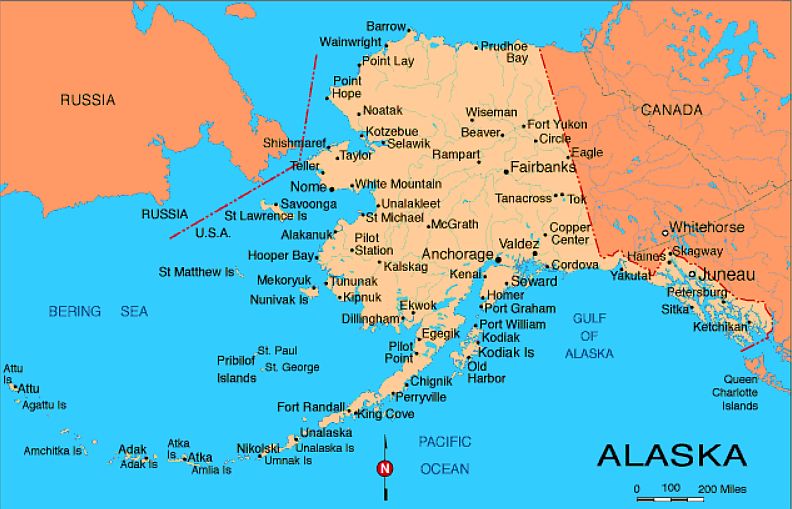 Click a button to go to that page
On July 19, 2015, Pam and I, together with our best friends (actually, we are so close that we love them as family) - Bill and Mary - departed LAX for what Pam and I consider to be a cruise/land vacation of a lifetime!
This trip began with a flight from Los Angeles, California to Vancouver, Canada. There, after going through customs, we boarded a gorgeous cruise ship - the Holland America's MS. OOSTERDAM, for our inside-passage voyage to Alaska. We stopped at the ports of Ketchikan, Juneau and Skagway where we took outstanding excursions that I will discuss later. We then sailed to Glacier Bay where we viewed spectacular glacier formations.
The last leg of the sea adventure was a day and a half voyage into Seward. In Seward, we said our goodbye to the Oosterdam, and boarded a luxury motor coach to Denali National Park where we spent a couple of days in this beautiful part of Alaska. While in the park, we took an all-day excursion into the Tundra wilderness (over 60 miles into the interior) where we saw bears, moose, caribou and Dall sheep along with breathtaking scenery. We left Denali by rail riding on the McKinley Explorer - a beautiful two-deck clear dome-top train - for the 8 hour ride to Anchorage. We spent the night in Anchorage, and then on July 29th, we took a coach to Anchorage International Airport, and flew back to Los Angeles arriving in the wee hours of July 30th.
The weather during the cruise was great - which was really appreciated when we all went on the off-road side-by-side vehicles in the mountains of Ketchikan, the whale watching excursion in Juneau, and the day-long trek by luxury motor coach in Skagway taking us into British Columbia and the Yukon Territory of Canada.
The only rain we really experienced was a drizzle in Glacier Bay, and then some rain in Denali. But it was light and did not affect our plans whatsoever. In Alaska, we learned that you have to plan for the unexpected. For example, on our train ride from Denali into Anchorage, about 10 miles from the Anchorage Depot, they had a 6.3 earthquake centered about 70 miles from Anchorage (near Homer)! None of us on the train felt it, but they shut down all trains around Anchorage to check out tracks and bridges. In just over an hour, we got the all-clear and the train completed its run into Anchorage.
Between all of us, we took close to two thousand pictures and lots of videos of this adventure. No, you can relax - I am not going to put all 2000+ images and videos on the Internet! But I will pick the most interesting and upload them and provide links so you can share in the sights and sounds of our trip.
Ok, how is the best way to present all of this information and photography? I decided that I would break it up by topic and destination! So, I put links at the top of this page to take you to the pages that relate to the place or topic of interest. Just click on the name you want!
As you visit each page, near the top will be an address bar with links to navigate to the other pages on this website. As for the photos, I will display smaller images that when clicked will provide a larger image for easier viewing. You simply close the window with the larger picture to return to the source page. The links to the videos for each destination will appear toward the bottom part of each page.
We cannot praise Holland America enough for their outstanding coordination of this cruise. At the beginning of the cruise, a few (5 is what we heard) passengers reportedly had symptoms of the dreaded norovirus - a fast spreading and miserable gastrointestinal bug (it takes usually a day to come down with the symptoms once exposed!). Immediately, the Captain put into place procedures that prevented its spread. Handrails and door handles were disinfected repeatedly during the day; Purell hand sanitizer stands were everywhere. In the restaurants, only the staff handled the food. Within a few days, there were no signs of any virus on the ship, and the procedures were relaxed. The quick action by the Captain prevented what could have been a significant and unpleasant experience for all on board!
The other time where they displayed their proficiency at putting together these vacations and being proactive when there were potential issues was when we were delayed into our Anchorage arrival. The train was delayed into McKinley (Denali National Park) due to two rock slides that slowed its arrival from Fairbanks. The slides were cleared and we departed from McKinley almost two hours after the scheduled time. Then there was the earthquake that further delayed our arrival in Anchorage. We arrived at our hotel after 9 PM - several hours after our scheduled arrival time. Holland America's staff at the hotel arranged to have the dining room stay open late, and also arranged for a nearby (across the street) great Italian restaurant to stay open after hours just so we would dine after our long, but beautiful train trip.
Every step of this vacation was carefully orchestrated by Holland America - we never had to check in to hotels (that was automatically done - the representatives at each location - McKinley Chalet Resort in Denali and Westmark Anchroage Hotel - came aboard the motor coach before we got off to give each passenger their envelope with room keys and instructions). We never had to go to a check-in desk! Wow - what a convenience.
This was our first cruise - and we are totally impressed with the entire process. We owe this experience to Bill and Mary - they have been on many cruises, and their experience and knowledge about all of the facets of traveling were so apparent in the way they planned this adventure for all of us! This truly was - for Pam and I - an adventure of a lifetime!! By the way - sharing this kind of adventure with loved ones is the best way to experience it!! Having Bill and Mary with us for our first cruise made this trip so outstanding!!!!
So - with this as an introduction, grab your iced tea or other favorite drink, settle into a comfortable chair and enjoy sharing our experience in these wonderful Alaskan cities and in Denali - one of our country's most beautiful national park.
_________________________