Here is a map to our Burbank Christmas display. We are conveniently located between the I-5 and the 134 freeways in the Magnolia Park section of Burbank.
Click here to display a printable map. After printing, click on your browser's Back button to return to this page.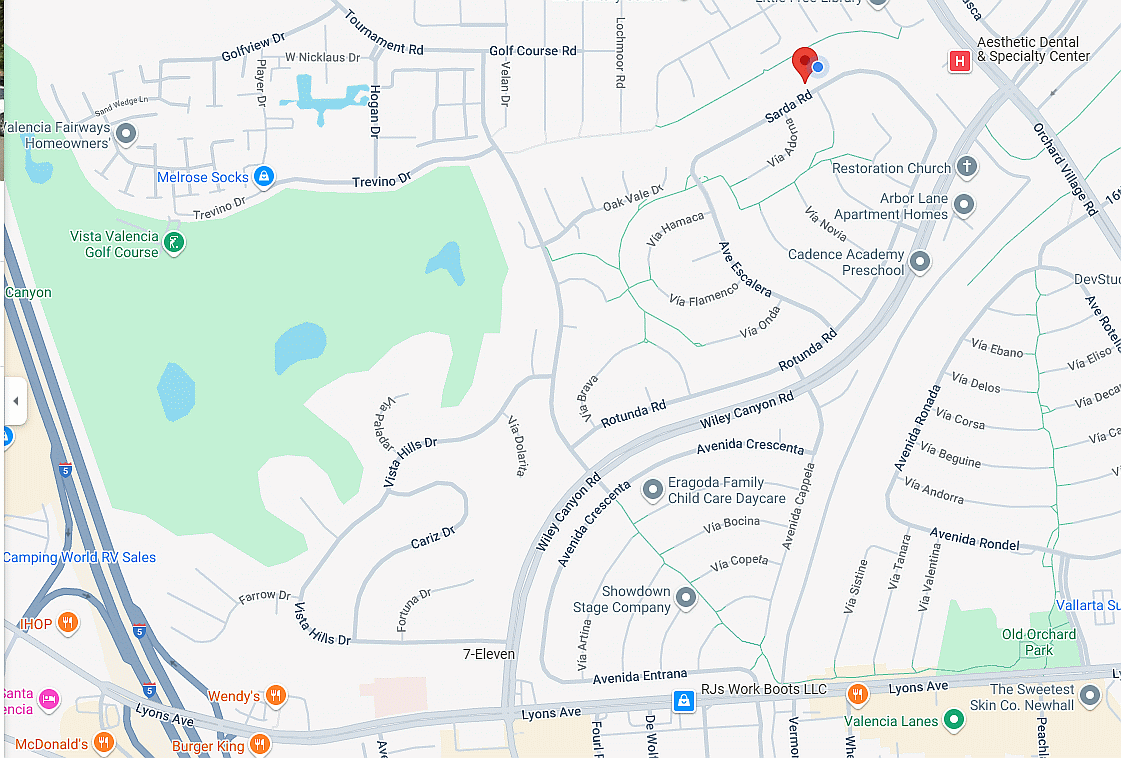 From the 134, get off at Buena Vista and head north to Verdugo Avenue. Go left on Verdugo three streets to Florence Street. Go right on Florence Street and look for the holiday display on the left with the large Ferris wheel, merry-go-round and the thousands of lights!
From the I-5 Golden State Freeway, get off at Buena Vista Street and head south to Magnolia Boulevard. Turn right (heading West) on Magnolia three streets to Florence Street. Turn left on Florence Street to the stop sign at Clark Street. Continue down Florence and you will first see Keith's Holiday display, then ours about 5 houses further down the street.
If you need further directions, you can get help at either Mapquest or Yahoo.
Be sure to park and stroll along to sidewalk to get a close look at both holiday displays. There are sound effects and music that you might otherwise miss. We have "Santa's Log Book" on the driveway for you to sign and share with us your comments. We really enjoy hearing from you, so please - take a minute to share your thoughts with us!
Just for the children
Santa asked us to put a mail box next to the driveway for receiving your letters to Santa. One of his elves picks up the letters each night. Ask your mom or dad to help you with your letter, then bring it over any time and place it in Santa's mail box.
If it is easier for you to E-mail him, Santa has given us his E-mail address so that you can E-mail him your wish list for Christmas. The link to his E-mail box is on the home page of this site, or just click here to E-mail him now.
Remember - there are two large Christmas displays on our block, so be sure to catch them both when you are here.
Important!!!! Please remember that both Holiday displays will NOT be operating if it is raining, or if rain is forecast for that evening.
---