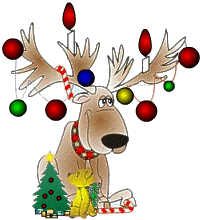 ---
Thanks again for visiting our holiday website! We hope that you will take a few moments and sign our new guest book we installed for the 2008 holiday season. We made the upgrade as a means to deal with past spamming issues.
We encourage you to view visitor comments of 2007 and prior years by clicking here.
After you have signed our new guestbook, simply click your browser's back button to return to this website.
Please - this is a family site. We ask that you do not post commercial advertising. Thanks!
Happy Holidays!




---