Dick Norton, EA, FATP - About Me
---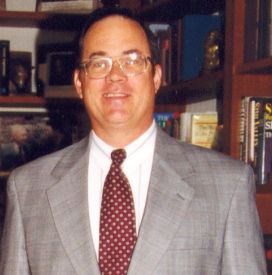 I appreciate the difficult task you have in choosing a tax professional to prepare your tax returns or to represent you in a Federal or State audit or collection action. To earn your trust and confidence, I would like to share with you my background and experience that address my Tax Resolution Specialist qualifications.

Following graduation from Occidental College in California, I accepted a position with the Internal Revenue Service as a Revenue Officer. In that position, I was responsible for working with individuals, partnerships and corporations to bring them into compliance with their IRS filing and tax payment requirements. I remained in that position for five years, and then accepted a position in the IRS Examination Division as an IRS Revenue Agent.

As a Revenue Agent, I was responsible for auditing almost every type of Federal tax return. I examined a broad range of taxpayers, including participation as a member of coordinated teams of Revenue Agents examining tax returns of some of the largest corporations in the United States.

After a little over six years of auditing and teaching of tax law at the IRS Training Center to new and seasoned Revenue Agents, I accepted the position of Field Examination Group Manager. I supervised groups of Revenue Agents in the IRS West Los Angeles Office and in the former IRS Hollywood Office.
Following that position, I competed for and was promoted to the position of Associate Chief of the IRS Los Angeles Appeals Office. I remained in that position until my retirement, earning distinguished and outstanding performance awards for almost every year I was in Appeals. In fact, in 1998 as recognition of my outstanding managerial and program accomplishments in the Appeals Division, I was honored to receive the distinguished National Appeals Manager of the Year award.

As the Associate Chief, I managed Appeals Officers who negotiated with taxpayers and/or their CPA's, Enrolled Agents or Attorneys to formulate a settlement proposal for resolution of their IRS tax controversy with the Examination Division, Collection Division or an IRS Service Center. My Appeals Officers presented me with their proposed settlement or litigation recommendation for my ultimate review and approval.
As part of my review process, I evaluated the evidence (written and oral) that would be admissible in Court and either contained in the administrative file, or that would most likely be available and presented as sworn testimony at trial. I then had to apply the appropriate legal statutes and case precedence. In making my final decision, I had to consider the relative litigation hazards facing both the IRS and the taxpayer if the case proceeded to trial.

As you would imagine, this position required me to be well versed in the rules of evidence, Federal tax law and Internal Revenue Service regulations and procedures. I excelled in this position with annual awards, including (as mentioned above), the distinguished National Appeals Manager of the Year award presented to me in 1998. I retired in 2000 after 34 years of distinguished service with the Internal Revenue Service.

Since retirement, my objective has been to use my over three-decades of experience with the Internal Revenue Service to assist taxpayers who need help with personal income tax return preparation, as well as tax controversy or dispute resolution before Federal and State tax agencies. My extensive and very successful career with the Internal Revenue Service gives me the background and expertise to effectively negotiate a resolution of your tax controversy with the IRS (and the State tax agencies as well).
The quality and quantity of experience I gained while working for the IRS in its three Divisions, and in technical and managerial positions in each, cannot be learned in any educational facility or gained from experience outside of the Internal Revenue Service. As an Enrolled Agent licensed by the U. S. Treasury Department, I am experienced and qualified to represent you anywhere in the world in the resolution of your tax controversy all of the way through the administrative appeals process. If your controversy is such that it must be resolved in the U. S. Tax Court, I have association with former IRS Trial Attorneys with whom I have coordinated and worked closely with in the litigation of their case.
To maintain my tax law expertise, I am a member of the National Associate of Enrolled Agents (NAEA) and the California Society of Enrolled Agents (CSEA), and complete more than the minimum hours of required annual continuing professional education required by the U.S. Treasury Department for their licensing of Enrolled Agents (EA).
Here is something I believe is worthy of sharing with you. I have a limited practice which means I only represent a small number of clients. I do this because I personally work with the clients and the tax agency - no other individual gets involved in your tax matters! Because of this, I keep the number of active cases small so that I am always available to respond to agency or client inquiries or requests. By contrast, many larger firms assign cases to employees who typically have less experience and knowledge than the principal of the firm. That means the client may not be getting the full benefit of all options and negotiating positions that could impact a final resolution.

Please feel free to contact me if you have questions regarding my background or other qualifications. For most of the tax controversy resolution and other services I offer, I can effectively serve my clients who live and work anywhere in the world thanks to today's technology.

If you have been contacted for an audit or collection action and wish to discuss your general options, I am available for an initial free consultation over the telephone. Please click on the consultation link above or here for more information. For specific recommendations pertinent to the facts and options applicable to your own tax controversy, normal consultation rates will apply. However, if you subsequently retain me to represent you following our consultation, then I will credit up to one hour of your paid consultation time toward your representation retainer.

Dick Norton , EA
Tax Resolution Specialist
---
Updated" 8/27/22services tax resolution tax resolution specialist tax controversy resolution, certified tax resolution tax controversy resolution tax resolution specialist tax controversy resolution
tax resolution specialist tax controversy resolution tax resolution specialist tax controversy resolution tax resolution specialist tax controversy resolution tax resolution specialist irs audit appeal irs collection appeal irs appeal irs audit appeal irs appeal irs collection appeal irs appeal irs audit appeal certified irs help irs audit help irs appeals help IRS help IRS appeal irs tax audit irs expert witness irs collection irs levy irs audit irs tax help irs tax audit representation tax collection representation irs representation ftb tax service Burbank tax preparation Burbank EDD tax service tax audit representation tax collection representation Burbank tax preparation ftb Burbank tax service los Angeles tax preparation los Angeles irs audit irs audit appeal irs tax audit irs collection appeal irs collection irs levy irs lien irs enforcement irs help irs help irs help tax resolution tax controversy irs appeal irs assistance tax resolution. tax resolution specialist tax controversy resolution tax resolution. tax resolution. tax resolution. tax resolution. tax resolution. tax resolution. irs tax resolution tax resolution. tax resolution tax problem tax help tax debt tax relief irs tax resolution. irs tax audit help. irs audit help. irs collection help. irs tax resolution. Internal Revenue Service help; irs tax relief irs tax help irs tax debt certified relief tax service tax services irs tax dispute resolution irs tax controversy resolution tax resolution tax services tax resolution tax services irs tax help irs tax resolution irs tax appeal irs tax help irs tax audit irs collection help. irs tax appeal. irs audit help. irs audit help. tax debt help irs tax resolution irs services irs tax resolution irstaxresolution irstaxresolution irstaxresolution tax resolution specialist irs tax appeal irs collections appeal irs administrative appeal irs audit appeal irs levy appeal irs lien appeal irs appeal irs appeal irs help irs help irs appeals help IRS help IRS appeal irs tax audit help irs expert witness irs collection help irs levy release irs tax audit help. irs tax service; irs tax help irs tax audit representation, services, tax resolution specialist, tax resolution specialists, irs audit help, tax defense, tax liability help, tax defense strategy, tax help, tax resolution, tax resolution, services for tax resolution, tax controversy services, tax collection representation services irs representation tax service Burbank tax preparation Burbank tax service tax audit help representation services tax settlement service tax debt resolution tax collection representation Burbank tax preparation Burbank tax service los Angeles tax preparation services los Angeles irs audit irs appeal irs audit irs appeal irs collection irs levy IRS tax audit IRS help certified IRS assistance IRS levy IRS lien irs lien irs enforcement irs help irs help, irs help, tax controversy resolution, tax controversy resolution, irs tax appeal, irs assistance